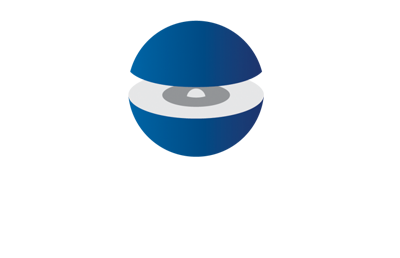 Overview
Cortell Australia's CoreConsol solution provides customers with a purpose-built financial consolidation, intercompany elimination, and financial reporting platform.
CoreConsol enables financial stakeholders to rapidly close and report financial results, align to local regulatory requirements, and reduce the cost of compliance, IT, and human resources while delivering confidence and clarity in the process, producing the numbers for reporting. True consolidation across multiple corporate entities, where multi-currency, JV's and legal structures need to be incorporated, can be complex and time-consuming.
With multiple ERPs and finance systems, disparate data sources and formats, and varying Charts of Accounts (COA) across the businesses compounding the challenge, the consolidation process can seem an arduous and overwhelming task. CoreConsol removes many of the challenges faced with this process.
CoreConsol offers clients an out-of-the-box solution to address the complexities of financial consolidations, intercompany eliminations, and financial reporting. It provides enormous value through the automation, integration and alignment with financial business processes and organisational decision-making processes.
Automating the process across multiple ERPs and financial systems, CoreConsol can be implemented within any organisation that requires this outcome regardless of the use of SAP, Oracle, Pronto, Dynamics or any number of other financial and ERP platforms, spreadsheets or homegrown systems in any combination.
Single or multiple COA can be accommodated and managed within CoreConsol to deliver uniform financial reporting while establishing a foundation for even greater analytics and reporting use cases.
Small, medium and large organisations can leverage CoreConsol inexpensively to deliver an integrated actuals reporting platform complete with Income Statement, Balance Sheet and Cash Flow at a fraction of the cost it takes with existing resources, legacy systems and complex IT processes.
The main functionality of the platform addresses the core challenges organisations face when consolidating to meet IFRS / GAAP and local regulatory requirements. These include;
Mapping
Mapping disparate ledgers into a common chart of accounts/entities
Auditability: Completely transparent and visible data model
Consolidation
Aggregate all of the subsidiaries' accounts
Translating each subsidiary's accounts into a common currency
Collection of non-financial information
Eliminations
Eliminate the intercompany transactions & balances
Other consolidation journals
Recognise any non-controlling interests
Reporting
Calculations of key performance indicators
Financial reporting output, as part of, or integrating with, Cash Flow and Balance sheet systems
Overarching capability
Workflow, Security, Data Controls
Advanced visualisation, dashboards and real-time data updates, access and modelling
A complete financial modelling platform for detailed business insight
Native Excel integration
Real-time data entry, update and modelling aligned with the core platform
On-Premises or in an IBM Planning Analytics cloud-hosted environment with identical capability
Built upon and delivered using the world's leading Financial Analytics platform, IBM Planning Analytics with Watson, the CoreConsol solution has the depth, breadth, functionality, scalability, performance and security to deliver against even the most comprehensive requirements.
CoreConsol reduces reporting risk for the organisation while giving back valuable time for the finance team to utilise more efficiently.
Integrating with IBM's Planning platform for Budget, Forecast and Planning, the combination of Consolidation and Planning can provide an integrated and holistic financial management framework delivering the majority of requirements needed to manage an organisation's finance function.